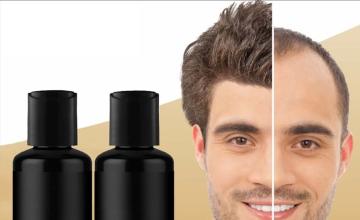 There are a variety of shampoos and conditioners that can be used to slow down the progression of male and female pattern baldness. It should be noted that no shampoo nor conditioner is proven to regrow hair.  Thus, for best results, any shampoo and conditioner product should be used in conjunction with other proven hair loss treatments such as Propecia (finasteride)and Rogaine (minoxidil).
Shampoo and conditioner can also help to "volumize" the hair, making hair appear thicker and fuller.  Ingredients found in many of these treatments are designed to promote healthy hair growth and nourish the follicles.  Thus, for a healthy scalp and hair, using one or more of these dedicated shampoos and conditioners can be the perfect addition to any hair loss treatment regimen.  To learn more about each product, click a link below:
Nioxin
Nizoral 2% Shampoo - Extra Strength
Nizoral Shampoo - Regular
Revita Shampoo
Revivogen
Tricomin
To date, only surgical hair restoration is proven to grow hair in completely bald areas. You are invited to have a free virtual consultation with one of our prescreened hair restoration physicians.